Rose species in the garden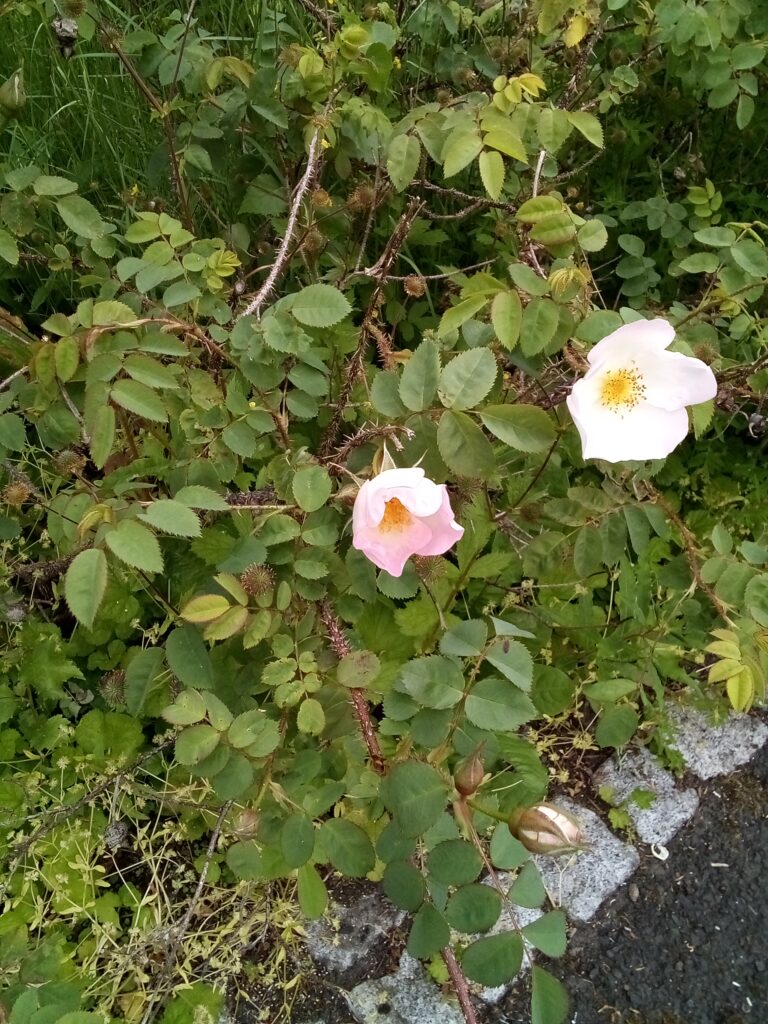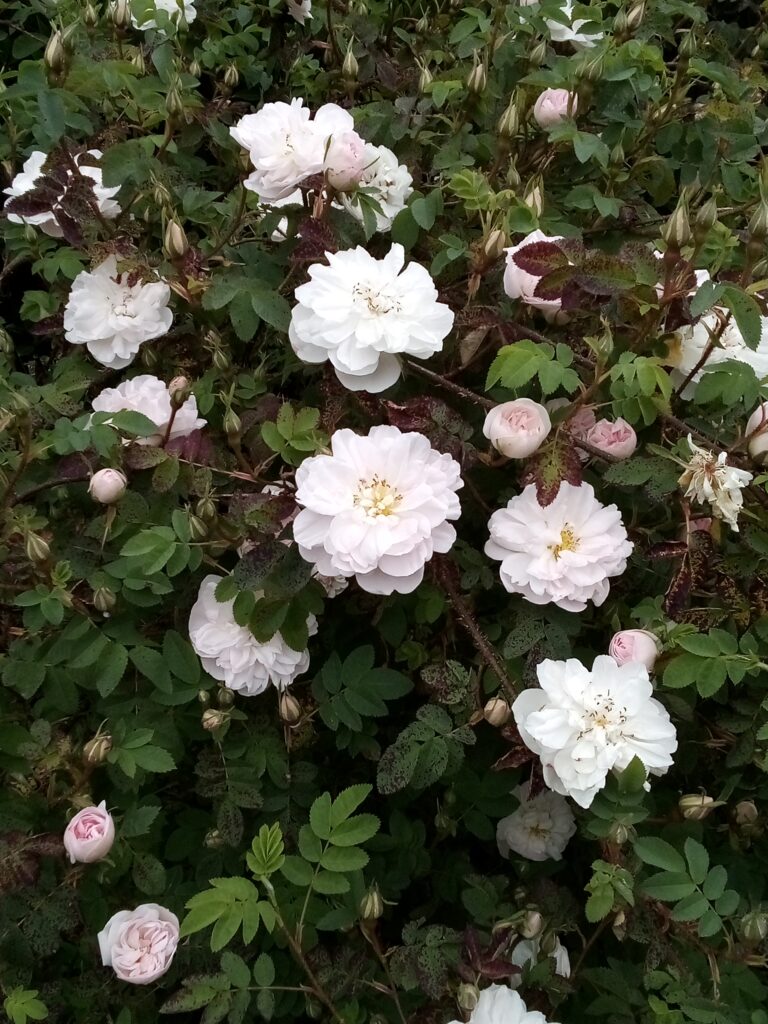 Checking the original planting plan – not 100% reliable – against photographs and descriptions online it's possible to name 3 out of 4 them with some degree of certainty.
Looking N, the top left and right-hand beds. The rose with the open pink and white flower is Mary, Queen of Scots. In front of these is the Dunwich rose, with a white cup-shaped flower and bright yellow stamens. Neither are very fragrant.
The lower left and right-hand beds. The densely-petalled pale pink rose with a lovely scent is Stanwell Perpetual. In front of that it's Dunwich again.
As for the roses growing on the island beds, that might take longer to identify.
Here are links to 2 articles on Scots roses
National Records of Scotland http://www.nrscotland.gov.uk
'The White Rose of Scotland'
'Scots Roses past and present'